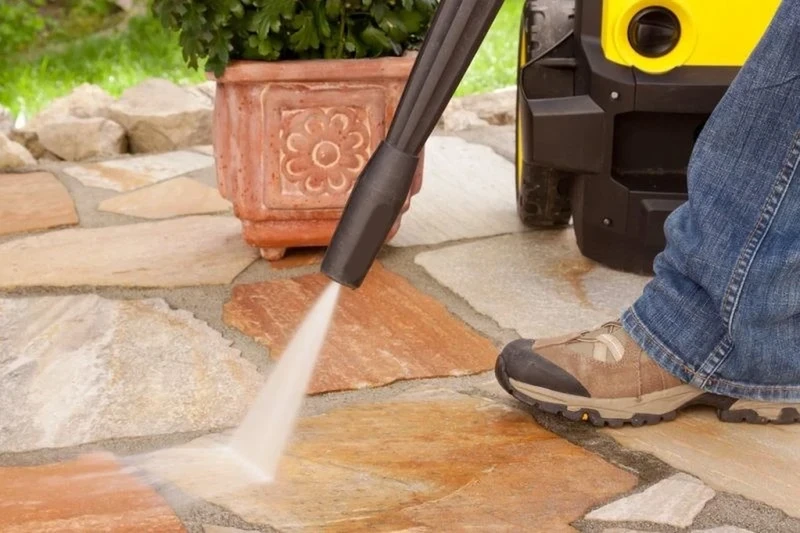 Natural Stone Care Solutions
Restoring and Preserving Your Stone Surfaces
At Cleaning Company of America, we understand the unique care and maintenance requirements of natural stone surfaces. Our natural stone care services are designed to preserve the beauty, durability, and longevity of your commercial property's stone floors, walls, and countertops. Our experienced technicians are trained in the proper techniques for cleaning, restoring, and protecting a wide range of natural stone types, including marble, granite, limestone, and more. Enhance the elegance and value of your commercial space with our comprehensive natural stone care solutions, tailored to meet your specific needs.
Our Stone Care Procedure.
Our goal is to preserve, shield, and prolong the lifespan of each stone surface. Discover the step-by-step method that defines our top-tier stone care service.
Assessment

Our skilled technicians will thoroughly inspect your natural stone surfaces to determine the specific type of stone, its condition, and any unique care requirements. This allows us to develop a tailored cleaning, restoration, and maintenance plan that addresses your specific needs.

Grout Cleaning and Machine Scrubbing

Utilizing advanced equipment and eco-friendly cleaning solutions, our team effectively removes dirt, grime, and stains from your stone surfaces without causing damage. Our precision scrubbing process restores the natural beauty and shine of your stone, while also deep-cleaning grout lines for a refreshed and revitalized appearance.

Stone Polishing and Restoration

Our skilled technicians use specialized equipment and techniques, such as diamond grinding and polishing, to restore the shine and smoothness of your stone surfaces. This process not only enhances the appearance of your stone but also helps protect it from future damage.

Sealing and Protection

Sealing is a critical component of natural stone care, as it provides a protective barrier against stains, moisture, and daily wear and tear. Our sealing services involve the application of high-quality sealants specifically designed for natural stone surfaces. This protective layer not only helps maintain the beauty and integrity of your stone but also simplifies ongoing maintenance and cleaning.

Ongoing Maintenance

To ensure your natural stone surfaces remain in pristine condition, we can provide regular care and support, ensuring the longevity and beauty of your stone surfaces for years to come. We offer ongoing maintenance plans that include regular check-ups and cleanings to keep your stone surfaces looking their best.
What We Offer
Green Building (GB) Certified
Weekly visits by management
Cleaning schedule verification
Nightly detailed door logs
We respond to any request within one hour
Trained personnel and supervisors on every job

A level of cleaning not found anywhere in the industry
Detailed restrooms, elevator tracks, and corners every night

Green environmentally safe cleaning products

Any company can start strong. We stay strong.
Schedule a Consultation
Contact us today to schedule a free, no-obligation consultation. Our team will assess your facility, determine the specific needs of your natural stone surfaces, and provide a customized quote for our natural stone care services.
Get A Free Quote