Medical Office & Healthcare Cleaning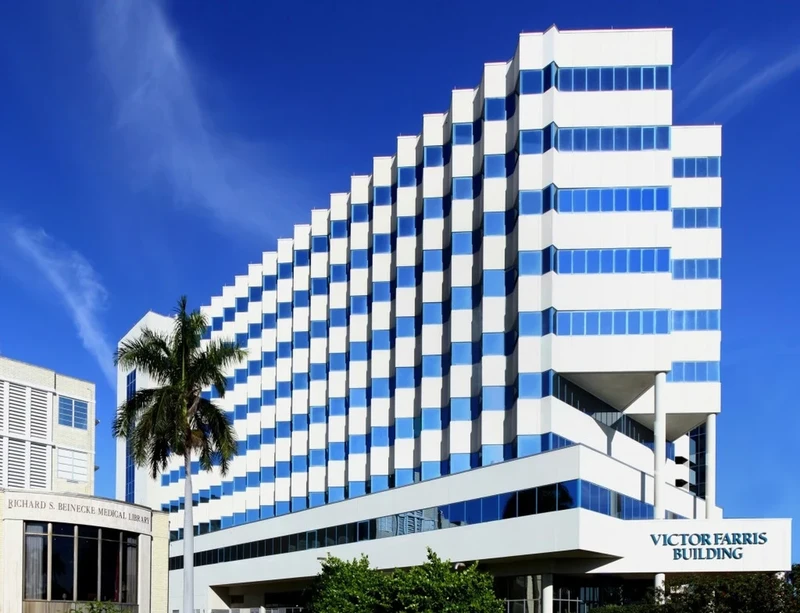 Clinical Cleaning Experts
Ensuring a Safe and Hygienic Healthcare Environment
At Cleaning Company of America we understand the critical importance of maintaining a clean and safe environment in medical facilities. Our specialized cleaning services are designed to meet the stringent hygiene standards required in healthcare settings, protecting the well-being of patients, staff, and visitors. With over 32 years of experience and highly trained cleaning professionals, CCOA provides the meticulous attention to detail necessary to uphold the highest standards of cleanliness in your facility. Our comprehensive cleaning and disinfecting services are tailored to address the unique challenges of medical environments, ensuring that your facility consistently meets and exceeds safety and hygiene expectations.
Comprehensive Medical Facility Cleaning Approach
CCOA offers a systematic and thorough cleaning approach, tailored specifically to the needs of medical facilities. Our comprehensive services include:
General cleaning and sanitation of examination rooms, waiting areas, and offices
Proper disposal of medical waste and hazardous materials
Detailed cleaning and disinfecting of patient rooms, including beds and equipment
Deep cleaning of surgical suites and other high-risk areas
Commercial cleaning and disinfecting of restrooms
Sterilization of high-touch surfaces, such as doorknobs and countertops
Floor care, including stripping, waxing, and buffing
Air duct cleaning to maintain indoor air quality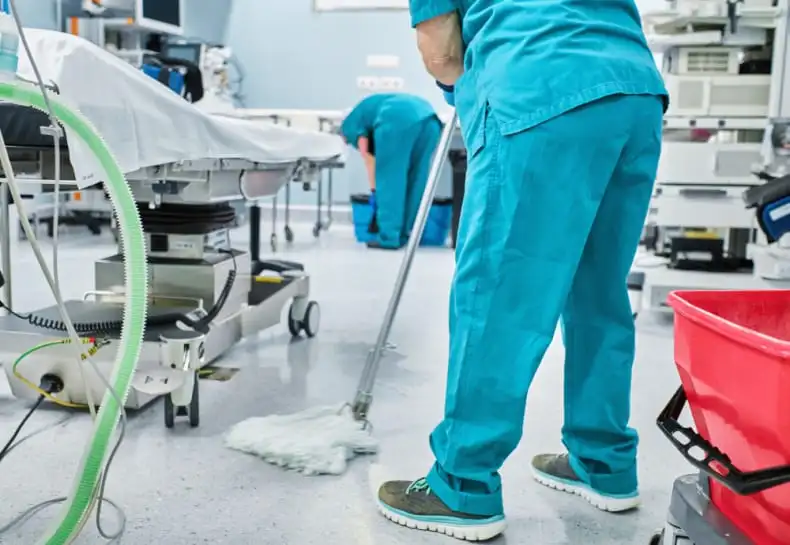 Compliance with Healthcare Regulations and Standards
Our cleaning professionals are well-versed in the specific regulations and standards that govern healthcare facilities, including OSHA, HIPAA, and CDC guidelines. We are committed to staying up-to-date with industry best practices and adapting our services as needed to ensure full compliance, providing you with the confidence that your facility meets all required cleanliness and safety benchmarks.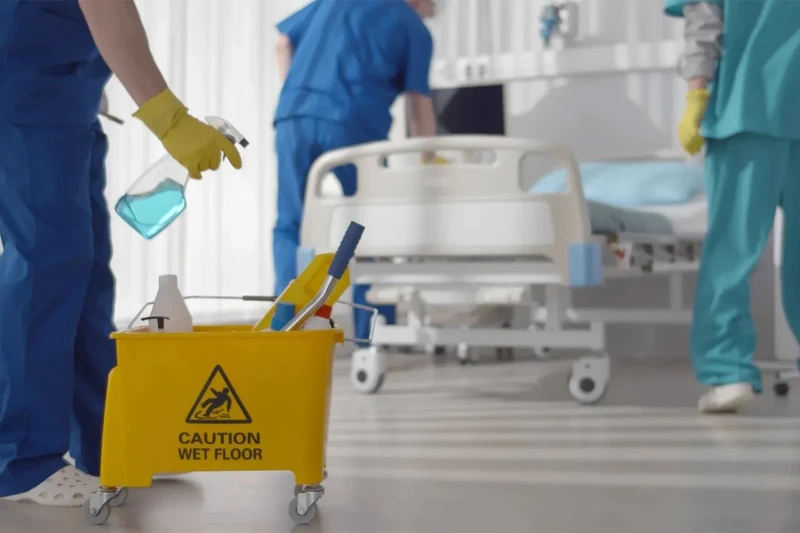 Infection Prevention and Control Measures
Infection prevention and control are paramount in medical facility cleaning services. At CCOA, we prioritize these critical aspects by incorporating advanced cleaning techniques, eco-friendly products, and hospital-grade disinfectants into our service offerings. Our disinfecting services target high-risk areas and high-touch surfaces to effectively combat harmful pathogens and minimize the risk of infection spread within your facility.
Our team is trained to follow CDC-approved disinfection protocols, ensuring thorough coverage and adherence to industry best practices. With CCOA's expert infection prevention and control measures, you can trust that your healthcare facility remains a safe and hygienic environment for patients, staff, and visitors.
What We Offer
Green Building (GB) Certified
Weekly visits by management
Cleaning schedule verification
Nightly detailed door logs
We respond to any request within one hour
Trained personnel and supervisors on every job

A level of cleaning not found anywhere in the industry
Detailed restrooms, elevator tracks, and corners every night

Green environmentally safe cleaning products

Any company can start strong. We stay strong.
Schedule a Consultation
CCOA today to schedule a no-obligation consultation with our medical facility cleaning experts. We will assess your needs and develop a customized cleaning plan to deliver the highest standards of hygiene in your facility.
Get A Free Quote